Although themes for preschool are not necessarily required for effective learning, using them when teaching children can be a good way to organize and present content.
Working with fun preschool themes gives teachers and parents a handy framework in which to plan and find ideas.
And kids can also begin to see connections as they sing songs, enjoy books, and take part in various projects and activities that are all related to the current theme.
You can find both fiction and informational children's literature to enhance and support all these topics.
When planning themes for children, especially if they are very young, it's usually best to start with themes about the children as individuals, leading to those about families and neighbourhoods.
Then expand to the broader world around your kids, and finally to the earth at large. The ideas presented in this article are listed roughly in this order. Some could easily fit into various spots, as well.
A particular theme can span a week or even a month; this is up to you and could vary, depending on the length of time to which a particular topic lends itself.
Here are 100 kid themes for school or home:
1. My Body
Activities and books offer kids practice in naming and pointing out the various parts of the body. They can also explore the functions of those parts.
A fun way to teach this is with body parts activities and games.
This leads you to the following themes of the five senses. Do them separately, or group them together into one larger theme.
2. Sight
Help your children investigate the sense of sight, choosing from a wide variety of projects and activities.
Both fiction and informational books can help support this theme, and you could even explore sight challenges, blindness and Braille.
3. Sound
Today's kids have so much noise coming at them continually. Activities like an outdoor "sound walk," where they listen for and identify certain sounds, can help them weed out background noise and focus on specific sounds.
Many indoor projects also add depth to this popular theme.
4. Smell
In your search for books to accompany the sense of smell, just enter "stinky" or "smelly" to see all the fun titles that appear!
Good or bad, smell is an enjoyable sense to explore with a wide variety of sense-of-smell activities and projects.
5. Taste
The ever-popular "taste test" is always fun to present, where kids close their eyes or have their eyes covered while guessing common foods by taste only.
You can even explore the connection between smell and taste with their noses pinched closed!
This post contains affiliate links for educational products that I personally recommend. If you purchase through one of them, I earn a commission at no extra cost to you. Read the terms and conditions for more details.
6. Touch
Kids love touch-and-feel books, starting with the classic Pat the Bunny by Dorothy Kunhardt and leading to the more recent Never Touch a… series written by Rosie Greening.
Touchy-feely boxes, where children guess what they are touching without seeing, and also touch boards with various textures posted, are both easy-to-make projects to share with your children.
Here are some awesome sense-of-touch activities.
7. Health and Self-Care
How can your children be active participants in their own care? Discuss and read about doctor and dentist visits with kids.
Consider a field trip or non-appointment visit to these medical care provider offices, just to check things out when children aren't the patients.
8. Personal Safety
Read fun books about biking and walking safety or not talking to strangers that present important rules in a non-scary manner. Demonstrate and review personal safety indoors, as well.
Kids could make safety booklets with drawn pictures or those cut or torn from magazines that show kids being careful.
These safety activities for kids include ideas about personal, road, home and fire safety.
9. Exercise
Children have seen their parents or older siblings exercise or take part in yoga, and now it's their turn!
They practise following directions and can also use their imaginations while playfully showing how certain types of animals might move.
10. Sleep and Dreams
The Napping House by Audrey Wood offers a cute way to kick off your theme about sleep. And many other books abound on the topics of sleep and dreams.
Subjects to tackle could include the health aspects of sleep, how to settle down and get comfortable for sleep, and calming music that leads to restful slumber.
Teach your kids these nursery rhymes about sleep.
11. Night and Day
Although you can lead into some easy science concepts, like the sun and the moon, this is typically a basic theme about family activities that take place during the day and evening/night.
Nighttime pictures made on black construction paper with coloured pencils or chalk are often a favourite project.
12. All About Me
Many picture books address the topic of children's self-concept and self-esteem. Kids can make "I Am" books, detailing all their positive attributes.
13. Emotions/Feelings
Children are reassured that no feelings or emotions they experience are "bad." Everyone gets angry sometimes and is entitled to feel their emotions and express them in a healthy way.
A fun project uses basic paper plates with faces drawn on them showing various emotions, giving kids an opportunity to act out scenes from stories or based on real life.
Here are more feelings activities for preschoolers.
14. Families
Share books about all different kinds of families, from one person to a dozen. Explore families with two parents, one parent, same-sex parents, and extended family living in the same household.
Kids can take part in a photo poster project by bringing in pictures of their families from home.
15. Homes
What makes a home? Human homes and other animal homes could be addressed.
Share books in which the settings show all different types of homes where people live, such as small/large houses, apartments, house trailers, shacks and shelters.
16. Stuffed Animals and Toys
Kids love to talk about and draw their favourite toys and "stuffies." Corduroy books by Don Freeman are a great place to start.
Plan a day when the children have a "party" with their stuffed animals as the guests!
17. Pets
Make sure that children with no pets at home do not feel left out. In discussions and projects, urge them to imagine a pet they want to have in the future or a pet belonging to a friend, neighbour or relative.
Explore pet care and the differences between pets and wild animals.
18. Life Cycles
This theme lends itself nicely to sequencing activities, in which kids arrange pictures of people at various life stages in the correct order.
Depending on the development level of your children, this could be a time to read about and discuss things like growing older or losing someone we love.
19. Healthy Eating and Nutrition
Explore the major food groups, health, and suggested daily amounts of the main groups for children. Sing some fun food songs.
Address snacking and over-consumption of sugars. Talk about healthy snacking, with the help of fun books.
20. Cooking
If possible, take part in some simple cooking activities together, sharing the yummy results.
Read fictional picture books about cooking, and also allow plenty of time for pretend culinary play.
21. Fruits
A wide variety of real or pictured fruits lend themselves to sorting and comparing activities.
Cut fruits like apples and oranges also make fun painting tools for fruit stamping, to help explore patterns and symmetry.
22. Vegetables
Depending on age and development, the differences between vegetables and fruits could be explored.
Vegetable paint stamping works, as well, such as with cut mushrooms and corn. Plan a fun day for kids to sample different fresh vegetables (and fruits).
23. Pasta Fun and Yum!
It might seem cliché, but dry pasta really does work great for many art projects, and various types of pasta are also very handy for sorting activities as well as for learning to thread.
Tony Baroni Loves Macaroni by Marilyn Sadler is a wonderful book about pasta and the quest to expand a child's food horizons.
24. Friendship
What makes a good friend? Preschoolers are just starting to reach beyond their families into friendships outside the home, and this is a good opportunity to explore what they look for in a friend.
Many picture books are available to fit in with this broad theme.
25. Kindness
Role-playing activities or books can urge kids to think about and discuss why kindness is important in everyday life. Be Kind by Pat Zietlow Miller is a good picture book to get things started.
Kids could help make a "kindness" tree holding leaves on which various kind words are dictated and written.
Here are some preschool kindness activities to get you started.
26. Mindfulness
Many picture books, websites, blogs and videos have been popping up recently that fit with the concept of using mindfulness as a tool in our daily lives.
Breathing, meditating, focusing and relaxing are all topics to explore with kids.
27. Diversity
The theme of diversity offers a great opportunity to investigate the various cultures to which kids in a preschool classroom belong.
Look at the music, clothing and foods, in addition to exploring maps of various geographical areas.
In a homeschool setting, picture books and videos can enrich and expand the views of young children.
28. Neighborhoods
What makes a neighbourhood? Take a neighbourhood "hike," visit nearby businesses, and make a map of the neighbourhood.
29. Sports
Many different topics tie in with sports: teamwork, competition, winning/losing, scoring, rules and team names.
This is a great time to look at the different types of balls and other kinds of equipment used in various sports. Consider putting on a field day.
30. Wheels
Share informational books showing wheels through the ages and how they are used in contemporary society.
Offer kids various materials, including round parts to be used as wheels, for designing and making their own toy vehicles. Small wheels also make great painting tools.
31. Transportation
Children love to talk about the modes of transportation they have enjoyed. Then reach beyond those to investigate transportation through the ages and contemporary transportation popular in various countries.
Here are some great transportation activities for preschoolers.
32. Cities and Towns
What makes a town or city? Share books and various types of activities that incorporate all the different kinds of places and people found nearby.
33. Animal Habitats
This is an overview theme to look at all the different types of places in which animals live. How do their habitats compare and contrast with those of humans?
Painting animal footprints is always a popular activity to share.
34. Farm Animals
A field trip to a farm is a wonderful opportunity for kids to see this setting up close.
Books and videos are the next best things, exploring what kinds of animals live on farms and how they are cared for to stay healthy.
Here are some fun farm animals activities and farm songs for preschool kids.
35. Wild Animals
Compare and contrast wild animals, farm animals and pets. How do we stay safe around wild animals?
Children could keep a science journal with illustrations and dictated sentences that tell about animals they observe in the wild.
36. Insects and Spiders
In simple terms, kids explore the differences between spiders and insects. Art project ideas on these topics abound on the internet.
A read-aloud of the chapter book Charlotte's Web by E.B. White is often a welcome listening experience.
37. Birds
A "listening walk" pairs nicely with this theme, with kids staying mindful of different bird songs.
Trusty paper plates make a great starting point for making bird mobiles with a wide variety of decorations made available for glueing.
Try these fun birds activities too.
38. Fish and Water Animals
Picture books and music draw children into this popular theme. Underwater pictures with coloured pencils or chalk are easy to make on dark- or light-blue construction paper.
Painting underwater scenes on windows is a way for kids to safely "swim" under the waves with the fish and other water animals.
Here are some fun ocean songs for preschoolers.
39. Community Helpers
Presenting a community helpers theme is a wonderful opportunity to invite local workers, such as librarians, firefighters, mail carriers, bakers and plumbers, in addition to medical workers, unless you plan to save those for a health and self-care theme.
Explore the various tools that different kinds of helpers use in their occupations.
40. Construction (and Taking Things Apart)
Just take a look at the Lego craze to be assured that kids love to construct and deconstruct!
Investigate real-life building by looking at the community helpers who construct and take apart various types of structures.
Offer a wide variety of recycled materials for children to design, build and possibly take apart their own creations.
41. Buildings
Explore the different kinds of buildings in the neighbourhood through a local hike and in the world beyond, through books.
Learn about architects and what their jobs entail. Make a variety of building toys available for kids to flex their building muscles.
42. Clothing
A clothing theme provides a wonderful opportunity to take a look at clothing through the decades, in various seasons, and also the types of clothing worn around the world.
This topic can also lead to the next theme about fabrics.
43. Fabrics: Quilting, Weaving and Sewing
Picture books related to making things from fabrics often lend themselves to family and intergenerational stories.
Inviting a visitor or going on a field trip to see quilting, weaving, or sewing in action are just some of the possibilities.
Kids can also design "quilts" by gluing snipped/torn papers or fabric scraps.
44. Tools
Many kids think of hammers and screwdrivers when asked about this topic. But each occupation or home relies on a wide assortment of tools every day.
This theme offers opportunities to explore those that are common, along with chances for children to safely use unfamiliar tools.
45. Oceans, Lakes, Ponds and Rivers
Compare and contrast these different bodies of water through books and songs. Children love to share their own experiences with boating or fishing.
You might combine this theme with that of water animals and fish.
Here are 26 fun ocean activities for preschoolers.
46. Water Cycle
What is the "path" that water follows all around us? Through illustrating and/or cutting, kids can design water cycle posters.
And check the internet for simple science experiments using common household objects to show kids how the water cycle works.
47. Beaches
A beach theme offers motivation to fill up that sand table or plastic tub. Sand art is also a popular activity, with either coloured or natural sand.
Books about trips to the beach are easy to find, and children are usually eager to tell their own stories (or future plans) about visits to the shore.
48. Earth, Soil, Sand and Mud!
This is a fun theme to get kids outside and dirty while learning about science concepts as they explore what happens when water is added to earth, soil and sand.
You can also combine this with the gardening theme, in which kids discover what types of earth grow the best crops and how much water they need to add on a regular basis.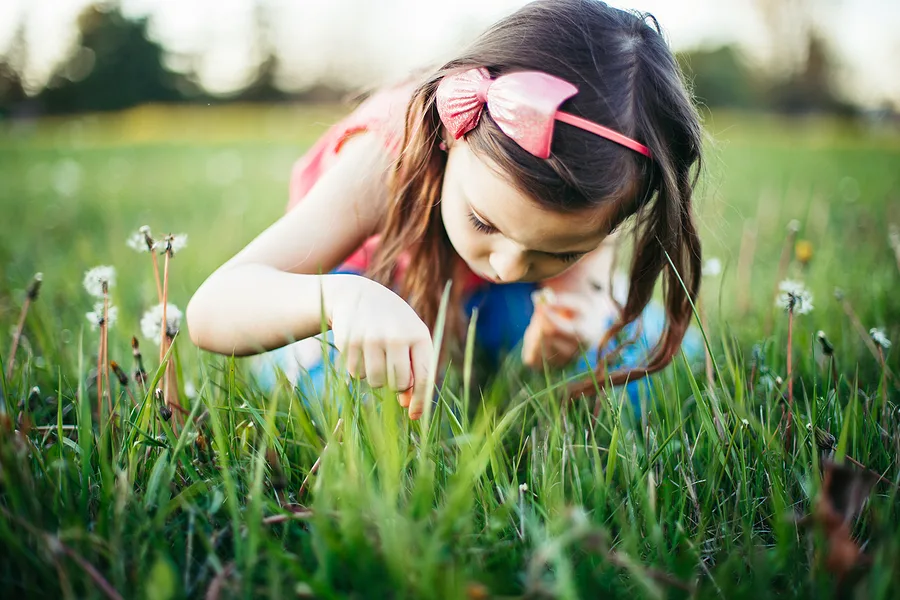 49. Fire Safety
Discuss how firefighters help us and what they wear when they fight fires.
Carefully chosen books can present "stop, drop and roll," crawling low under smoke, and staying safe around lighters and matches. A visit to the local fire station is an effective learning tool.
50. Hot and Cold
Compare and contrast opposites of temperature through picture books and various basic science experiments.
This theme could also be used along with seasons or animal habitats. The topic also lends itself nicely to various types of sorting activities.
51. Winter
Explore the local winter's: calendar, clothing, weather, things that grow outdoors, and family activities.
This could also be an opportunity to investigate winter in other parts of the world.
52. Spring
What do we see in the springtime? Address the calendar, things that grow, weather, clothing and common activities.
Find out what spring is like around the globe.
53. Summer
Investigate summer locally: calendar, weather, clothing, gardening and common activities. Compare and contrast summer with the other seasons.
54. Fall/Autumn
Do the words "fall" and "autumn" mean the same thing? Share picture books and activities that support the idea of this season in your part of the world.
Take a look at the calendar, typical activities, clothing, outdoor plants and the weather.
Here is a great collection of songs about the weather and seasons.
55. Rain
What makes rain, and why is it necessary? Have a "rain party" with raincoats and boots, frolicking in either a real gentle rain or "rain" made with sprinklers!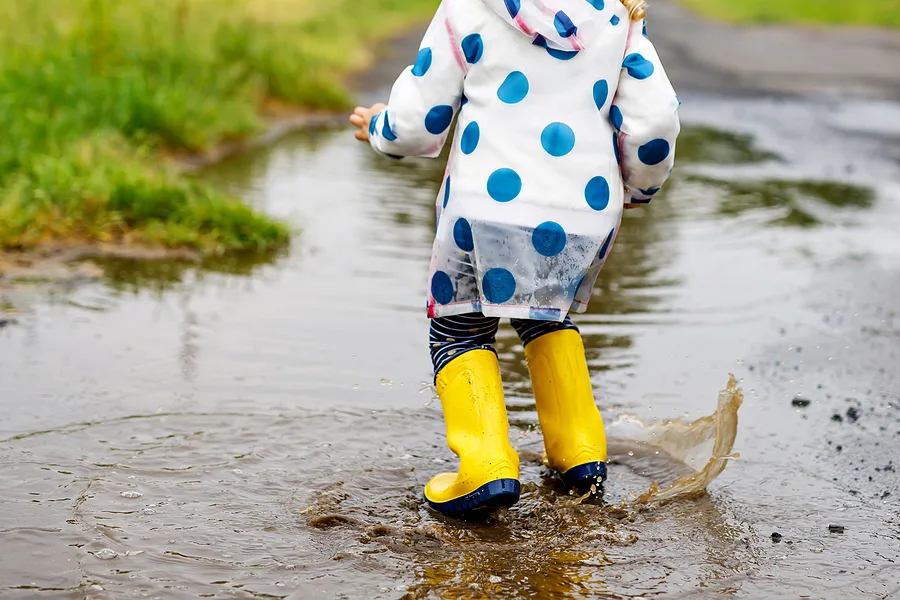 For a fun science activity, you could experiment with making a "rain cloud in a jar."
Here are 18 rain activities for preschoolers.
56. Fog
What causes fog, and in which seasons does this most often occur?
"Foggy" pictures made with white chalk on grey construction paper are always a fun activity. And for an easy science project, try making "fog in a bottle."
57. Rainbows
Kids love the magic of rainbows! Picture books and art projects related to this wonder of nature are plentiful.
Explore the colours of the rainbow, teach kids these rainbow songs and then check out the internet for various experiments to show how rainbows occur.
58. Snow and Hail
Why do snow and hail sometimes fall instead of rain? Investigate frosty weather through informational and fictional children's literature.
Incorporate a sink or float activity, with ice cubes, white pom poms, packing peanuts and other objects of your choice.
59. Wind
Gilberto and the Wind by Marie Hall Ets is a classic storybook to breeze into this theme.
Outdoor play and science experiments with balloons, fans and kites make memorable experiences.
60. Sun and Safety
After sharing stories and non-fiction books related to the sun, challenge the children to offer ideas for a two-part diagram depicting the positives and negatives of the sun.
The concept of "shadows" can also be incorporated with a dimmed room and flashlights.
61. Trees
Learn about different kinds of trees around the world. Investigate all the various reasons why people need trees around them.
Fallen leaves lend themselves nicely to different kinds of art projects, like leaf rubbings and paint stamping.
62. Gardening
If possible, have kids plant their own garden space. Talk about seeds, plant sprouts, and larger plants.
Urge them to design a garden plan on paper and then plant according to the plan. What must we do to care for our garden?
Try these gardening activities for preschoolers.
63. Flowers
Different kinds of sorting activities work well with a flower theme. Children can learn about various kinds of flowers and how they grow.
The well-known science experiment with carnations in water with food colouring is always a favourite to see how flowers take in water to grow.
64. Seeds, Bulbs and Corms
Share informational and fiction books about these various "packages" that grow and produce plants.
With plastic knives, children can cut into samples to observe what is going on inside. Challenge children to offer information for a simple Venn diagram comparing seeds, bulbs and corms.
65. Rocks and Fossils
Expose kids to several basic types of rocks, especially those found near your geographical location. Talk about the various attributes by which the samples could be sorted: size, shape, colour and type.
Share books explaining how fossils develop over time, and share samples, if possible. The topic of fossils can also lead to a dinosaur theme.
66. Measurement/Big and Little
Kids can measure in non-standard ways without relying on rulers or tape measures. They enjoy measuring things or distances with their own footprints, paperclips strung together or building blocks in a row.
This is also a good time for comparisons and opposites: short/tall, wide/narrow, big/little, heavy/light.
Here are some hands-on measurement activities for kids.
67. "Monsters"
Fun monsters in kids' fiction are easy to find (Monsters Inc. is one of the best). This is also a good theme in which to introduce feelings of fear or apprehension, along with "monsters" in the closet and under the bed.
Make silly monster masks with paper plates and various recycled materials.
68. Superheroes
Books about superheroes are certainly not difficult to find these days. What makes someone a "superhero" in fiction and in real life?
Dramatic play lends itself well to this theme through puppets and dress-up clothes and costumes.
69. Unicorns
What is a unicorn and are these animals real? Explore examples of animals that have features much like unicorns.
After sharing books and stories about unicorns, have children dictate a class story about a unicorn and its family as a big book to be illustrated and read aloud.
70. Books, Authors and Libraries
If possible, visit the library together, or invite a librarian or local author to come for a visit. Teach your kids these awesome rhymes about books.
Explore how books are written and published, your favourite authors, and what librarians do in their jobs.
71. Fairy Tales
Share favourite fairy tales. What do these stories have in common?
As a group, tell a "fractured" fairy tale, using characters, settings and events combined with a "twist" from the tales you have already shared.
Also, read these fun fairy tale poems.
If you want, you could address the fact that some fairy tales feel a bit scary because they were originally written for adults.
72. Nursery Rhymes
Could the real Mother Goose please stand up? Explore the history of Mother Goose, nursery rhymes, and the concept of rhyme, which is an important pre-reading skill.
Share traditional nursery rhymes and some that have been written more recently.
73. Poetry
Continue the investigation into rhyme by exploring music and familiar poetic song lyrics. Share poems and challenge the children to illustrate them for poetry books.
74. Drama and Plays
Turn an easy book, like The Carrot Seed, by Ruth Krauss, into a readers' theatre, in which children "read" the various lines.
Turn a familiar fairy tale or another type of story into a play, in which kids wear costumes and perform the actions.
75. Puppets
Puppets can be combined with a plays/drama theme, but they are also easy to explore as the main focus.
Learn about the history of puppets and marionettes, acting out stories in a puppet theatre easily made from common furniture items and old curtains.
Here are four types of puppets that are easy to make.
76. Artists
Introduce children to various styles of art, an assortment of artists and their works, or an in-depth study of a certain artist.
An in-person or virtual visit to a museum demonstrates for kids the prestige related to works of art.
77. Museums
Take advantage of local museums, large and small, to inform kids about geographical areas, famous people, art, science and history.
Virtual museum visits are often available, as well. Some areas are lucky enough to have children's museums, which house hands-on activities for kids.
For fun, set up your own museum, urging the children to add special items built around a set theme.
78. Inventors
Share books with children about inventors of commonly used devices and processes.
Offer recycled materials, string and tape, allowing kids to come up with their own "inventions."
79. Composers
Introduce children to composers of various music types, including both classical and contemporary.
This theme makes a perfect lead-in for the music and dance theme.
80. Music and Dance
Listening activities fit well with a music and dance theme, in which you can present basic information about music types, musicians and dancers.
Kids love to use rhythm band instruments (or the real things!) and can also make their own out of recycled materials.
81. Photography
Learn about famous photographers and the different types of photography they provide of nature, objects and people in portraits.
Offer a camera or phone for children to take pictures for a photo album, either digital or paper.
82. Our Country
Offer an in-depth study of the country in which you live (or of a different country of your choice). Kids learn about geography, foods, natural resources and jobs.
Visitors who live in various parts of the country can share interesting facts with young listeners.
83. Geography
Explore the landforms and water bodies situated locally or well beyond. Simple physical maps of the areas offer a practical view of those places.
Budding cartographers can make maps, either pretend or based on their communities.
84. Animals of Our Country
Introduce children to the types of wild animals that live in their country through picture books and projects.
Set aside a special day for the kids' stuffed "wild" animals to join in the fun.
85. Jobs/Occupations/Professions
Through books, field trips and visitors, children become acquainted with different kinds of occupations in which adults are employed.
Kids enjoy making "I Can Be…" books that focus on jobs and professions they could pursue later in life.
86. States of Matter: Solids, Liquids and Gases
What are solids, liquids and gases? Take a look at a simple example like water to demonstrate the states of matter.
Children love to observe whipping cream turning into butter through shaking, as well.
87. Science
Kids can meet scientists through books, field trips, or visitors.
Take a look at the different kinds of science and the importance of science in the STEM/STEAM model (science, technology, engineering, arts, maths).
Host a simple science fair with easy-to-do experiments.
88. Technology and Media
Look at how technology has changed over recent years. How does technology help us? In what ways might technology be negative?
Give kids an opportunity to try out a new kind of technology they typically have not already experienced.
89. Engineering
Introduce children to a simplified version of the engineering design cycle. Put all your heads together to design something or solve a simple problem.
90. Counting
Demonstrate how counting is used in all areas of our daily lives, including travel, jobs, banking, shopping and leisure activities.
Provide learning centres with a wide assortment of counting games and projects and teach your kids these counting songs.
91. Robots
No technology is involved, but "robots" built with a variety of empty boxes are still favourite preschool projects.
Share books about robots, real and imaginary.
92. Magnets
Offer kids plenty of hands-on experience with the attraction of magnetic wands or other magnets configured for small hands.
Gather a variety of materials and challenge children to predict which ones can be moved with the help of the magnetic field.
93. Our World
Explore the geography, clothing, food and customs of people around the world. This is a perfect theme to use for encouraging diversity.
94. Leaders
What are the local and national leadership roles, and what attributes make strong leaders?
Field trips to places of local government can be arranged to fit with the preschooler's level of development.
95. Peace
What is peace and why is that a positive worldwide goal? Many picture book selections built around this topic are available for children to ponder.
96. The Environment and The Three R's
Reduce, reuse and recycle!
Use fiction, non-fiction and fun projects to explore how following the rules of the 3 R's can help our environment.
97. Space, Planets and Astronauts
Blast off! Kids learn about outer space, the sun, moon, stars and planets.
A field trip to the planetarium can bring space even closer to young eyes.
98. History
Although concepts of the past and history can be incorporated into many themes, you could also tackle it alone through personalization.
Share your personal history with children and then urge them to do the same through pictures and oral stories.
Learn about the history of your town and state or of well-known locals.
99. Dinosaurs
All kids love dinosaurs! Make dinosaur footprints, walk like dinosaurs, and challenge kids to come up with new dinosaur names after learning some of the commonly recognized reptiles.
100. The Future
Making fun predictions, beginning with the help of the If You Give a… picture books by Laura Joffe Numeroff, is a great way to jump into this theme.
Explore how kids can plan and practise for the days, months and years to come.
I hope you've enjoyed this list of themes for preschool kids.
Get FREE access to Printable Puzzles, Stories, Activity Packs and more!
Sign up and you'll receive a downloadable set of printable puzzles, games and short stories, as well as the Learning Through Play Activity Pack which includes an entire year of activities for 3 to 6-year-olds.
Access is free forever.
Signing up for a free Grow account is fast and easy and will allow you to bookmark articles to read later, on this website as well as many websites worldwide that use Grow.