Stories and books open a child's world beyond the confines of everyday life.
Kids explore exciting places and feelings they are only beginning to imagine or put into words and pictures. What better way to delve into these realms than through poetry?
There's just something about a poem!
Children can bounce and sway to the beat. And the ability to hear and form rhyme is an important pre-reading skill, which helps them learn patterns in words.
Rhymes about books and stories are often author favourites, as well, as shown in the following selections.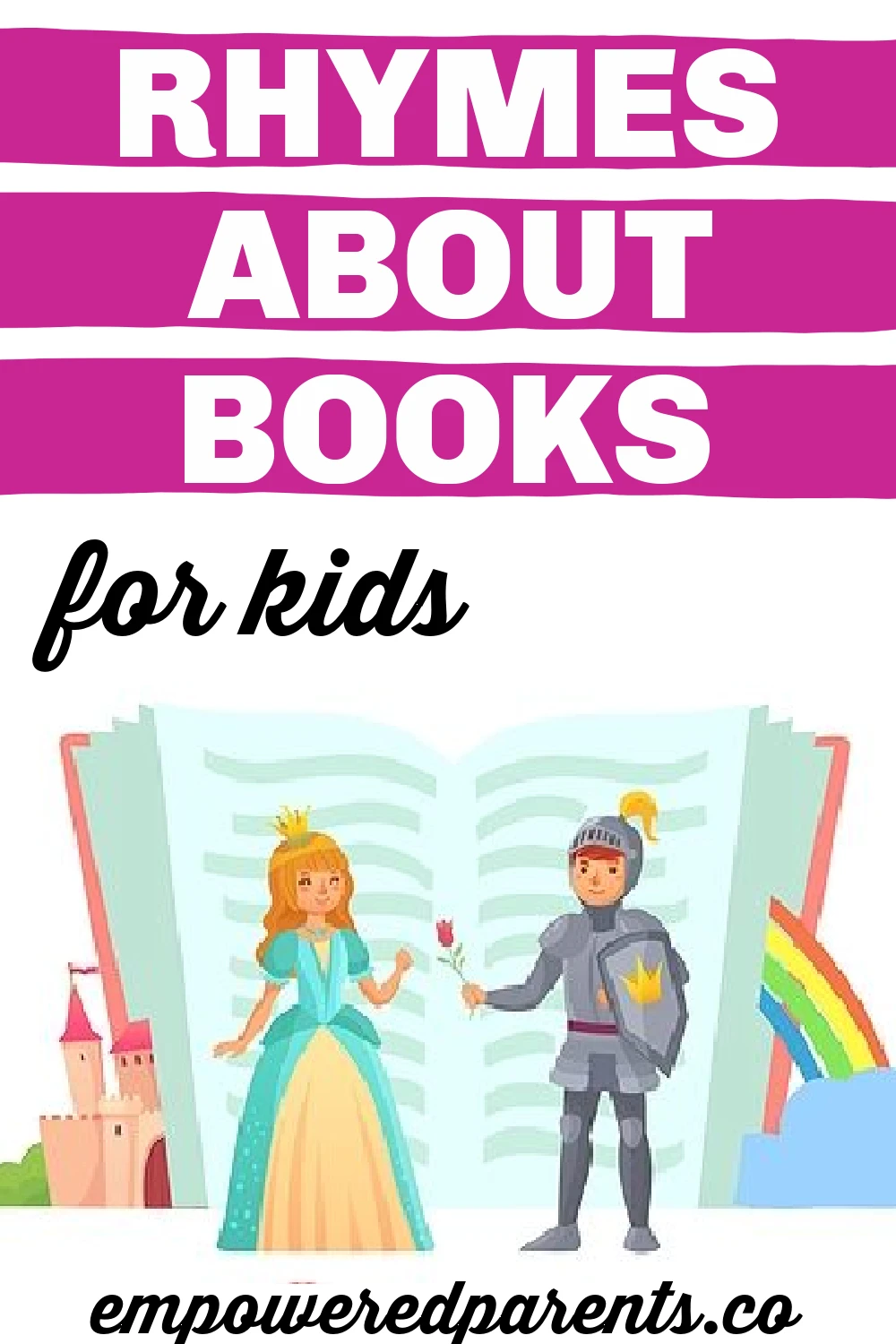 Surprise
by Beverly McLoughland
The biggest
Surprise
On the library shelf
Is when you suddenly
Find yourself
Inside a book—
(The hidden you)
You wonder how
The author knew.
[source]
I Can Read with My Eyes Shut!
by Dr. Seuss
I can read in red. I can read in blue.
I can read in pickle color too.
I can read in bed, and in purple, and in brown.
I can read in a circle and upside down!
I can read with my left eye. I can read with my right.
I can read Mississippi with my eyes shut tight!
There are so many things you can learn about.
But…you'll miss the best things
If you keep your eyes shut.
The more that you read, the more things you will know
The more that you learn, the more places you'll go.
If you read with your eyes shut you're likely to find
That the place where you're going is far, far behind
SO…that's why I tell you to keep your eyes wide.
Keep them wide open…at least on one side.
[source]
Enchantment
by Jane Yolen
Stack by stack,
shelf by shelf,
I pick out books
all by myself.
Page by page,
line by line,
word by word,
I make books mine.
With a wave of a card
like a wizard's right hand—
and an alphabet-alchemy,
life
is
just
grand.
[source]
Read to Me
by Jane Yolen
Read to me riddles and read to me rhymes
Read to me stories of magical times
Read to me tales about castles and kings
Read to me stories of fabulous things
Read to me pirates and read to me knights
Read to me dragons and dragon-book fights
Read to me spaceships and cowboys and then
When you are finished – please read them again
[source]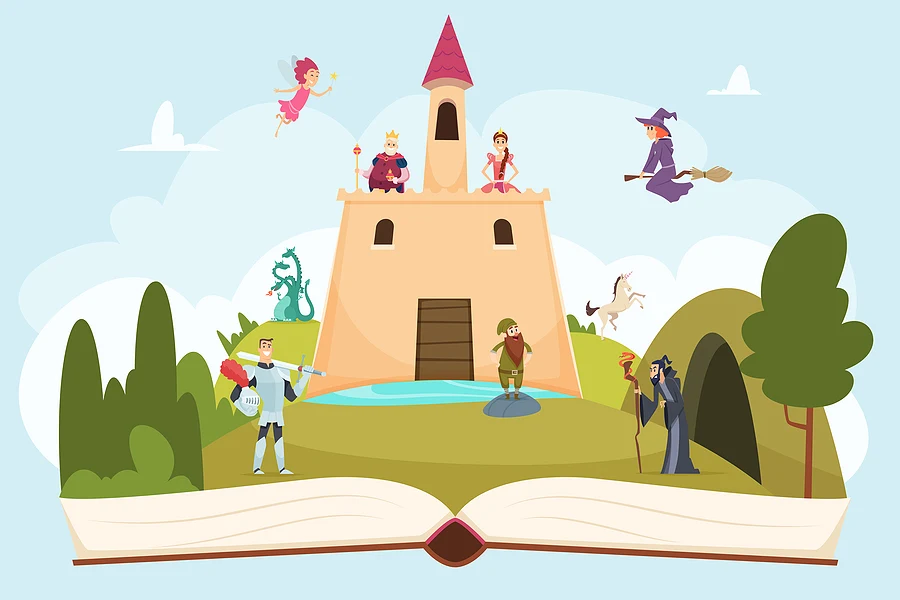 I Met a Dragon Face to Face
by Jack Prelutsky
I met a dragon face to face
the year when I was ten,
I took a trip to outer space,
I braved a pirate's den,
I wrestled with a wicked troll,
and fought a great white shark,
I trailed a rabbit down a hole,
I hunted for a snark.
I stowed aboard a submarine,
I opened magic doors,
I traveled in a time machine,
and searched for dinosaurs,
I climbed atop a giant's head,
I found a pot of gold,
I did all this in books I read
when I was ten years old.
[source]
Reading in Bed
by Helen H. Moore
Oh, what could be better
Than reading in bed,
Or thinking about
All the books that you've read?
With someone who loves you,
A father, a mother,
A doll, or a pet,
Or a sister or brother,
A grandma, a grandpa,
An uncle, an aunt –
(Can you think of anything better?
I can't!)
While outside the sky
Is all twinkling with light,
From stars that shine down
As we sleep through the night.
Oh, what could be better
Than sleeping in bed,
When the books that you love
Fill the dreams in your head?
[source]
Storyboat
by Bobbi Katz
It's time to read a story,
so climb aboard with me,
and we can sail a storyboat
across a magic sea.
We can visit jungles
or rub noses with a bear.
We can visit anyplace
and sail to anywhere.
We can learn a lot of stuff
from sailing storyboats –
like how to ride on elephants
or how skunks got striped coats.
We can meet a bunch of kids
that we'll be glad to know,
and when the summer gets too hot,
we'll sail in seas of snow!
[source]
I Opened a Book
by Julia Donaldson
I opened a book and in I strode.
Now nobody can find me.
I've left my chair, my house, my road,
My town and my world behind me.

I'm wearing the cloak, I've slipped on the ring,
I've swallowed the magic potion.
I've fought with a dragon, dined with a king
And dived in a bottomless ocean.

I opened a book and made some friends.
I shared their tears and laughter
And followed their road with its bumps and bends
To the happily ever after.

I finished my book and out I came.
The cloak can no longer hide me.
My chair and my house are just the same,
But I have a book inside me.
[source]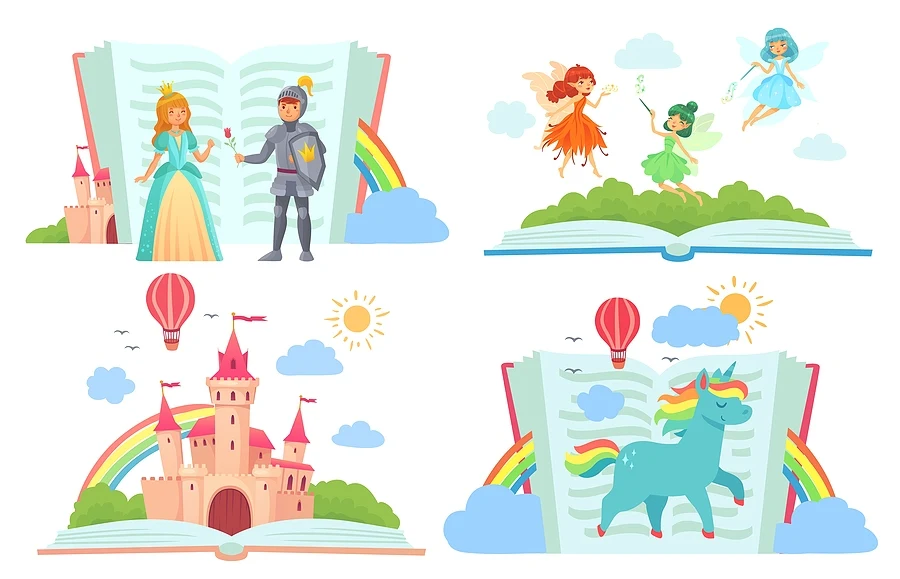 Library Poem
by Julia Donaldson
Everyone is welcome to walk through the door.
It really doesn't matter if you're rich or poor.
There are books in boxes and books on shelves.
They're free for you to borrow, so help yourselves.
Come and meet your heroes, old and new,
From William the Conqueror to Winnie the Pooh.
You can look into the Mirror or read The Times,
Or bring along a toddler to chant some rhymes.
The librarian's a friend who loves to lend,
So see if there's a book that she can recommend.
Read that book, and if you're bitten
You can borrow all the other ones the author's written.
Are you into battles or biography?
Are you keen on gerbils or geography?
Gardening or ghosts? Sharks or science fiction?
There's something here for everyone, whatever your addiction.
There are students revising, deep in concentration,
And school kids doing projects, finding inspiration.
Over in the corner there's a table with seating,
So come along and join in the Book Club meeting.
Yes, come to the library! Browse and borrow,
And help make sure it'll still be here tomorrow.
[source]
Poems about books and reading bring your children home to familiar territory but with a comfortable twist. And they are reminded of the magic, mystery and music of words!
Read your kids these poems about popular fairy tales – they will love them!
Get FREE access to Printable Puzzles, Stories, Activity Packs and more!
Sign up and you'll receive a downloadable set of printable puzzles, games and short stories, as well as the Learning Through Play Activity Pack which includes an entire year of activities for 3 to 6-year-olds.
Access is free forever.
Signing up for a free Grow account is fast and easy and will allow you to bookmark articles to read later, on this website as well as many websites worldwide that use Grow.