On a daily basis, parents and teachers remind young children about the best procedures for ensuring their health and safety, modelling those same strategies on a continuing basis as reinforcement.
"Staying safe" relates to all facets of children's lives: playing outdoors, spending time inside, travelling, staying home, attending school, going anywhere in public and dealing with other people.
How Do You Teach Preschoolers about Safety?
Safety activity ideas fit naturally into the course of a day, as adults play, work, travel, cook and explore with kids.
Look for opportunities to remind children and explain to them how to stay safe. Model wise safety practices at all times.
Teaching preschoolers about safety can be accomplished through fun and non-scary methods that inspire confidence and not fear.
Here are some ideas for safety activities for 3 to 6-year-olds that will help them understand the concept.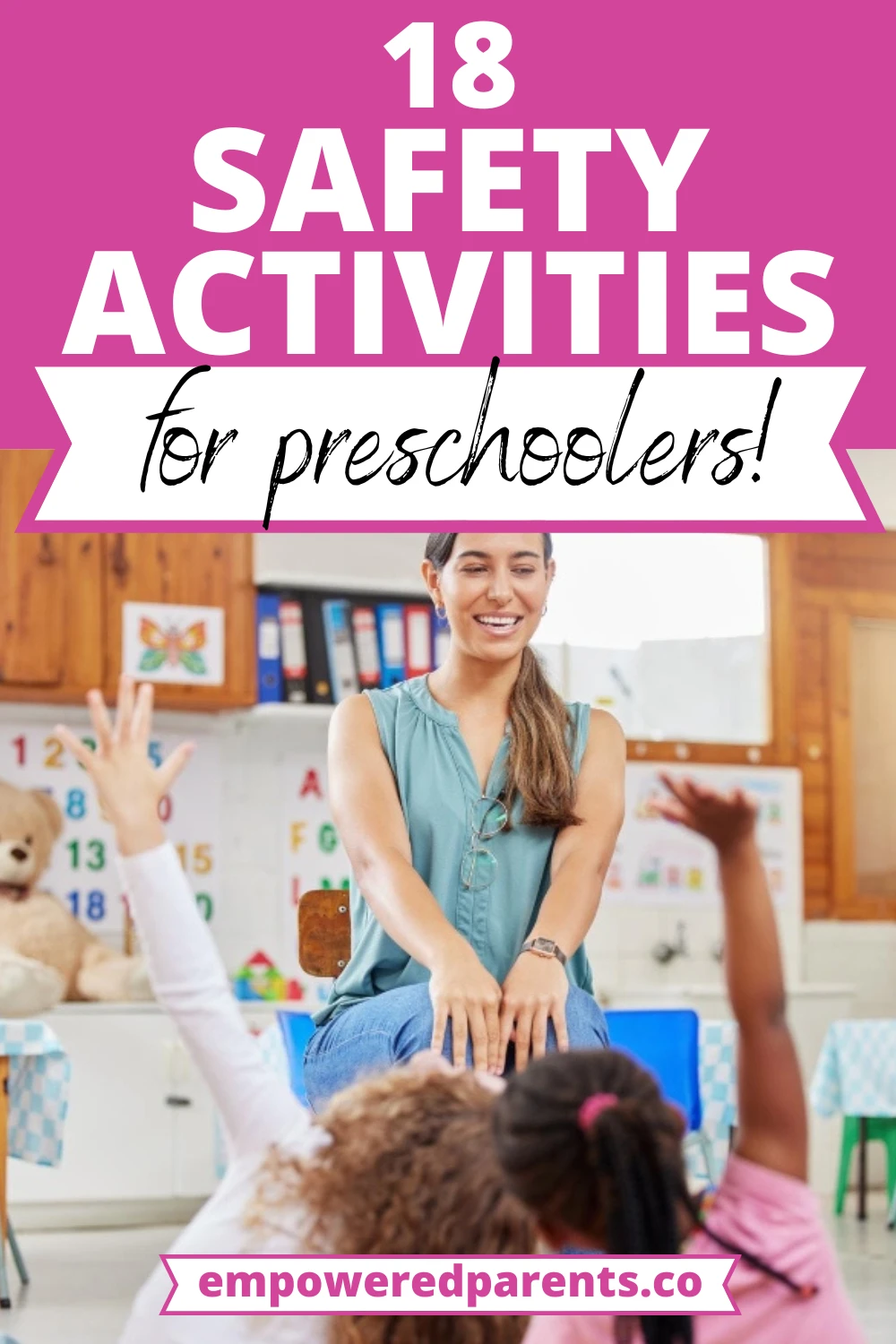 Road Safety Activities
Although pedestrian safety is the main focus for children, sharing with them the various things adults look for while driving is also informative and helpful. These rules help kids understand how to be careful and safe while walking around vehicles.
Here are some road safety activities for preschoolers, to teach them about the signs and colours of safety.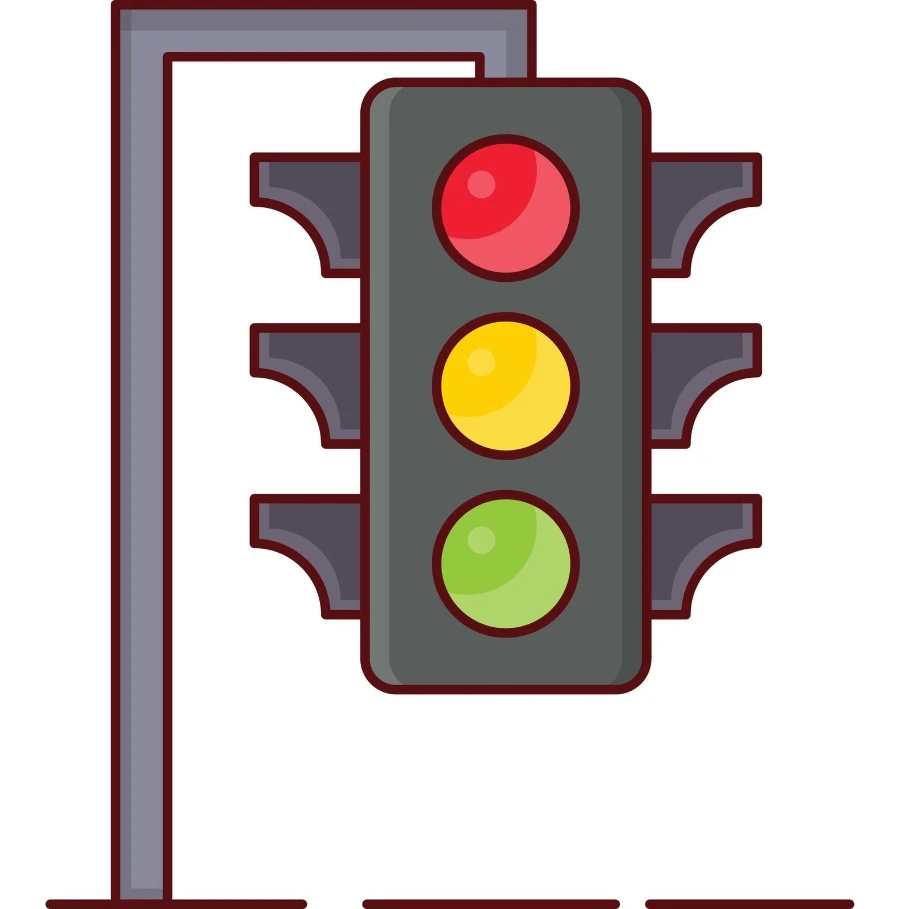 Learn the Traffic Light Colours
Teach the three main traffic colours: red, green and yellow. Share a book like Red Light, Green Light, written by Yumi Heo (Watch the reading here).
Make Traffic Lights
Children can then make their own traffic lights! Trace and cut out circles of each colour, gluing them to poster board or large construction paper as an arts and crafts project.
Make Traffic Signs
Based on examples from the book, kids could also make various types of traffic signs with paper, paints and markers: stop signs, railroad crossings and one-way arrows.
Indoor Play
For indoor practice, use various toy building materials to design play streets on the floor.
Children push toy cars and trucks along the roadways, obeying the various crafted traffic signals along the way.
Outdoor Play
Outside, children "drive" bikes, trikes and scooters along marked "roadways," obeying traffic signs they have crafted.
Home Safety Activities
Many accidents happen right around the house or in classrooms. Clear reminders and following some simple rules often help to avoid those mishaps.
Try these home safety activities for preschoolers.
A Story About Safety
How Do Dinosaurs Stay Safe? by Jane Yolen is a fun way to get kids thinking and talking about their personal safety around the house (watch the reading here).
Discuss, possibly asking if they have ever gotten hurt around the house and how that situation could have been avoided.
Brainstorm Safety Rules
Urge children to brainstorm a list of the top 3-10 rules for safety around the house or classroom. Write them on chart paper or a poster board as they are shared.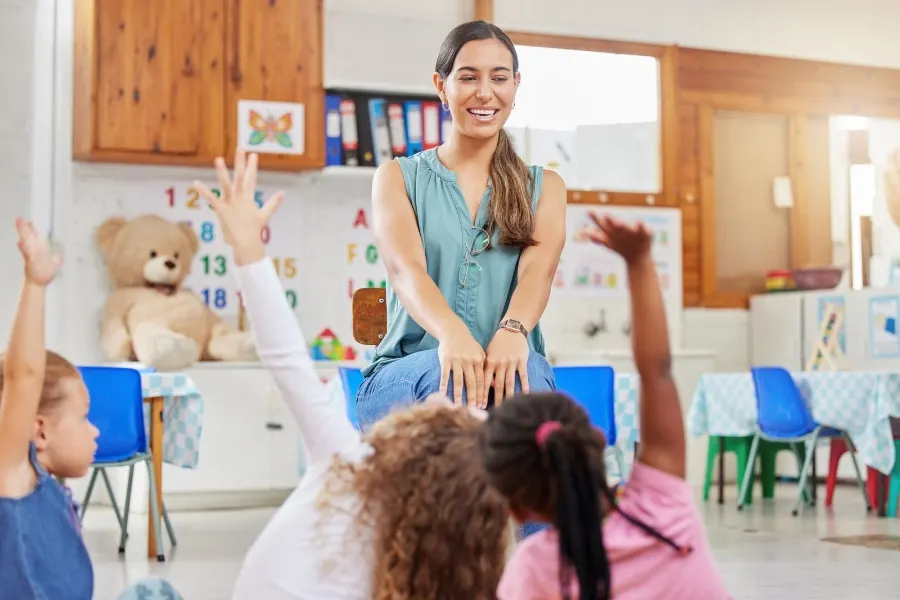 Fire Safety Activities
Fire can be a scary topic for many kids, so learning about prevention and what to do in case of fire are topics meant to reassure them and offer a sense of control over the situation.
Check out the following fire safety activities for preschoolers.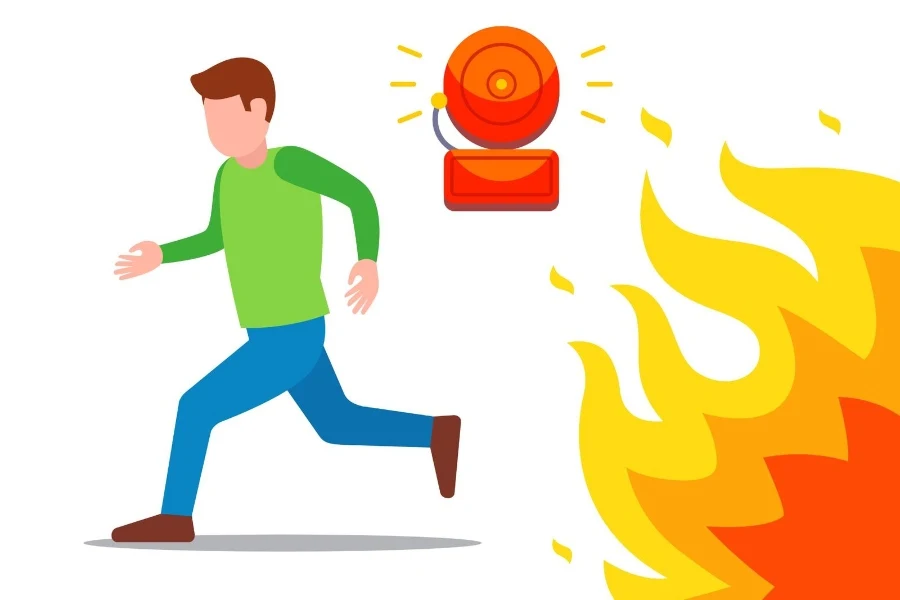 Stop, Drop, & Roll
Stop Drop and Roll by Margery Cuyler tackles the issue of kids' worries about fire in an amusing fashion (watch the reading here).
At the end of Fire Prevention Week, the main character, little Jessica, is a much more confident and well-informed child.
After sharing the book, kids can practise the "stop, drop and roll" strategy.
Make Illustrations
On large sheets of paper, kids design illustrated posters showing how to "stop, drop and roll" or other fire prevention measures, such as not playing with matches or lighters.
Stranger Danger Activities
Although you want to avoid making children too fearful of unfamiliar people, you do want them to be cautious and not overly trusting even if a stranger is friendly or looks nice.
Here are several "stranger danger" activities for preschoolers.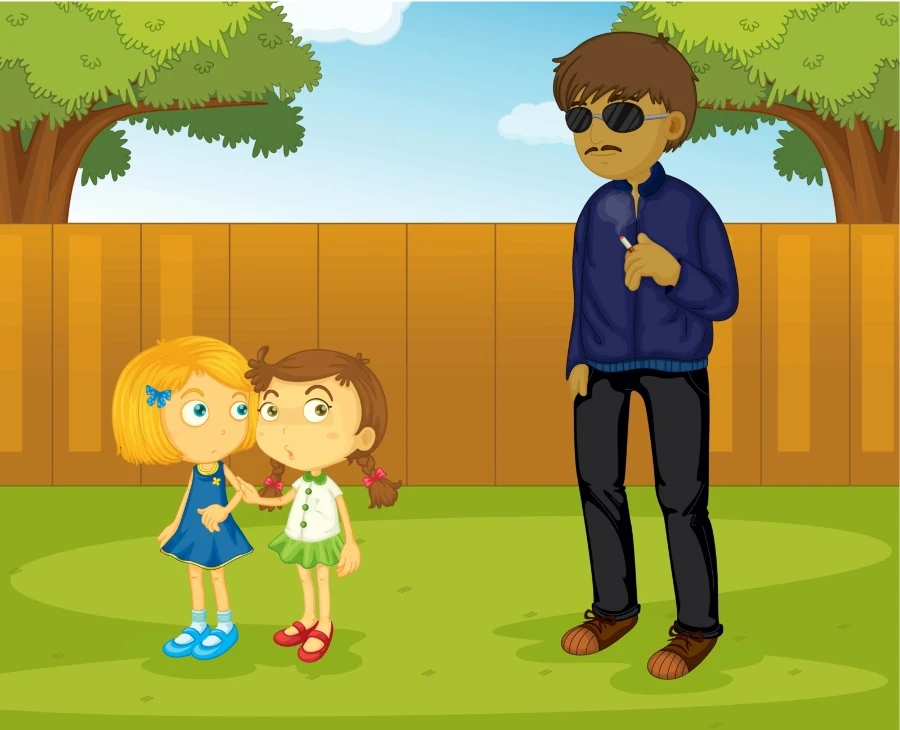 Stories about Strangers
Share picture books appropriate for your child's age and maturity level.
Never Talk to Strangers by Irma Joyce is a good example for the youngest kids, while one like The Berenstain Bears Learn about Strangers, by Stan and Jan Berenstain, is good for older preschoolers or kindergarteners.
Dramatic Play
Pretend play works well with this topic. Use dress-up clothes and props to guide kids in setting up scenarios that could happen with strangers.
Urge them to act out the safe way to react in these instances.
Body Safety Activities
In the home, always use the appropriate words for body parts. In a school setting, you can easily remind children that the "private parts" of their bodies are those covered by swimsuits.
Try the following body safety activities for preschoolers.
Body Safety Book
Read children the rhyming picture book, My Body Belongs to Me. Also, discuss how healthy and unhealthy secrets are different.
On a large sheet of paper or poster board, draw a large hand. Ask children to think of 5 people they can tell if someone touches them in an inappropriate way. Write one on each finger of the hand and post.
Body Image Picture
Ask each child to lie down on a large expanse of plain, unrolled paper and trace around their body. With markers and crayons, kids then add their facial features and clothing.
Help them cut these out if they need assistance. Post the figures as a way to reinforce positive body image.
Water Safety Activities
Playing in the water on a warm day can be so much fun, but children must be taught to do so only with a trusted adult.
Dive into these water safety activities for preschoolers.
Water Safety Books
Share Josh the Baby Otter (Blake Collingsworth) and/or Stewie the Duck Learns to Swim (Kim and Stew Leonard, Jr.).
Rules for Water Safety
Compile a list of safety rules for playing near or in the water. Write the children's ideas on chart paper or poster board.
Atomic Current
Even young children who know how to swim should stay close to trusted adults in large bodies of water because of strong currents.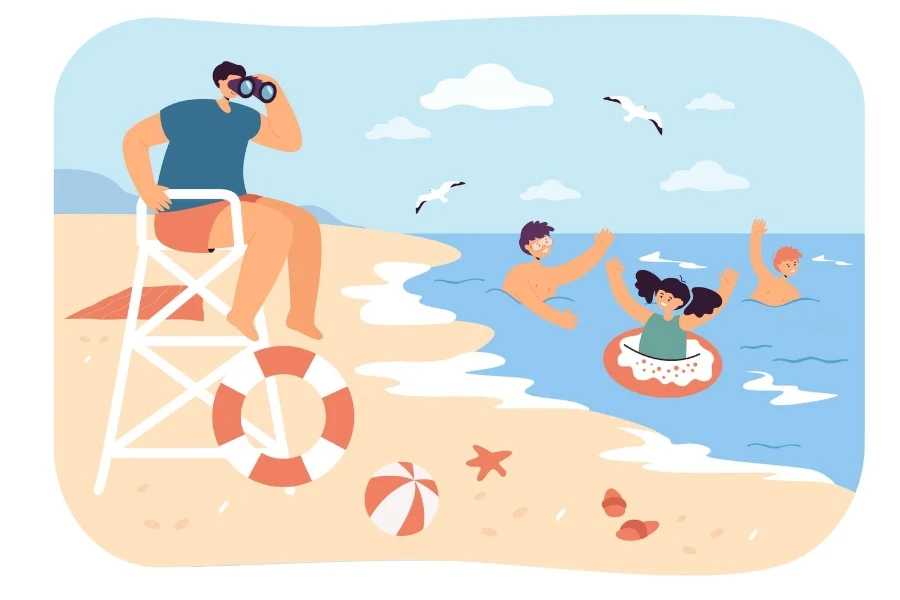 In water that is thigh-deep, have children line up and space out an arm's length apart. Urge them to walk in a circle, going faster and faster, trying to run.
Call out, "Stop," for them to halt and try to immediately turn around and go in the other direction. They can discover how difficult this is in the current they created!
Safety from Bullies Activities
Unfortunately, bullying can start with very young children. Explore the following activities aimed at safety from bullies.
Read Fill a Bucket
The first defence and proactive way to avoid bullying is to teach empathy and kindness.
Share Fill a Bucket: A Guide to Daily Happiness for Young Children, a picture book by Carol McCloud.
Visit the author's website – Bucket Fillers – for links to a variety of activities, such as music and the author reading her books. (Another version of the book is available for older children.)
Read Bootsie Barker Bites
Read Bootsie Barker Bites by Barbara Bottner. Make copies of the book pages, possibly enlarged.
During the second read-through, on each page where Bootsie does something mean, urge children to brainstorm ideas of what the main character could have said or done to help the situation.
Write those ideas on the pages to help the children remember the strategies.
While teaching and modelling safety, avoid inhibiting children's natural curiosity and growing independence.
Be ready to answer all their questions about "why" things need to be done a certain way to stay safe. And remain on the lookout for those preschoolers who test the boundaries!
For more ideas for young kids, check out this awesome list of preschool themes.
Get FREE access to Printable Puzzles, Stories, Activity Packs and more!
Sign up and you'll receive a downloadable set of printable puzzles, games and short stories, as well as the Learning Through Play Activity Pack which includes an entire year of activities for 3 to 6-year-olds.
Access is free forever.
Signing up for a free Grow account is fast and easy and will allow you to bookmark articles to read later, on this website as well as many websites worldwide that use Grow.