It can feel difficult to find fresh, new activities for your little preschooler to do at home. The truth is children don't really need fancy, complicated activities.
With all the supposedly educational toys and endless choices available, it can be easy to forget to give your child a good old-fashioned puzzle to build or to play simple and fun games!
After several years teaching in a preschool classroom, I have put together this list of my 8 favourite activities that parents should also be encouraging at home.
These are basic, everyday activities that are on this list because of the multiple educational benefits they provide.
They are fun, easy to do and should form part of your child's daily routine. Best of all, they require no screens – just real engagement.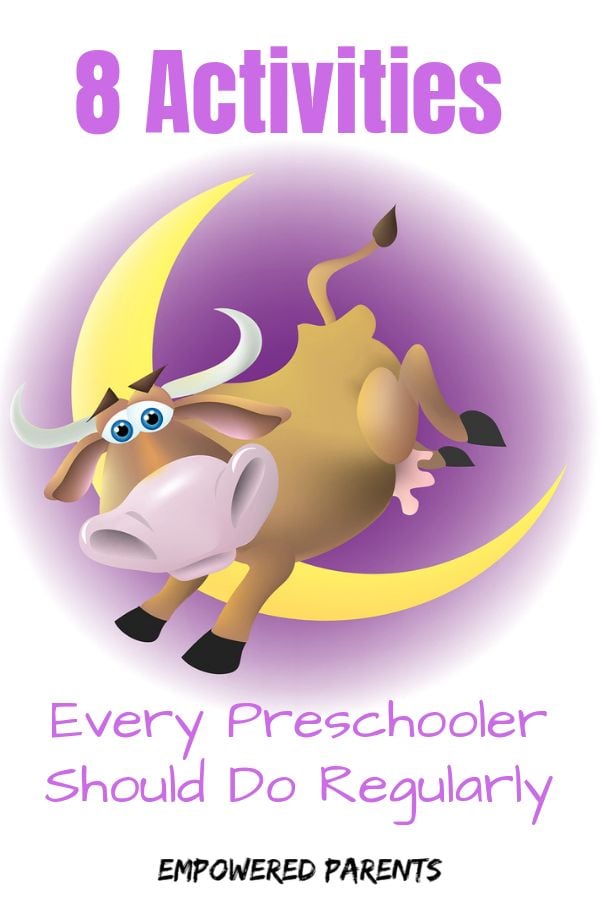 1. Listening to Stories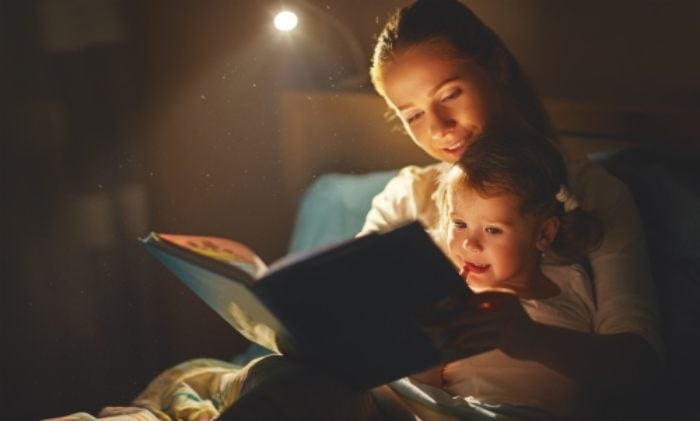 Children love books. They love stories filled with adventures and things that spark their imagination.
Exposing your child to books and stories every single day is the number one way to encourage your child to love reading and develop their literacy skills.
Start reading to your child when they're just a baby, long before they can attach any meaning to the words or pictures. They will grow up knowing the importance of books and it will become an exciting part of their daily life.
If you only have time for one activity in your day, make sure you read your child a bedtime story. This is one of the most magical experiences for a parent and child to share together, and one of the most educational. Here are some awesome funny stories for kids.
The benefits of reading are endless. Reading promotes vocabulary, problem solving, critical thinking skills, speaking and listening skills and so much more.
This post contains affiliate links for educational products that I personally recommend. If you purchase through one of them, I earn a commission at no extra cost to you. Read the disclosure for more details.
2. Building Puzzles
In my classroom, I had puzzles out daily. Some children built them religiously every morning, others avoided them.
Try and find opportunities at home to let your children build puzzles frequently. They are good for brain development.
Puzzles develop children's fine motor skills, teach them to solve problems, develop a child's visual perception (important for reading), develop early mathematical skills and much more.
My favourite benefit for children is the way it develops concentration as well as perseverance. It takes a lot of focus to sit down and complete a puzzle, and a lot of determination to keep going until it is complete.
This allows a child to feel great satisfaction and a sense of achievement and success – which is very good for overall confidence.
The most important factor to consider is whether you are giving your child age-appropriate puzzles to build. They should have just enough pieces that it is challenging but not painful to complete.
Wooden puzzles with a strong frame are preferable. The younger your child, the fewer and larger the pieces should be.
3. Playing with Construction Toys and Blocks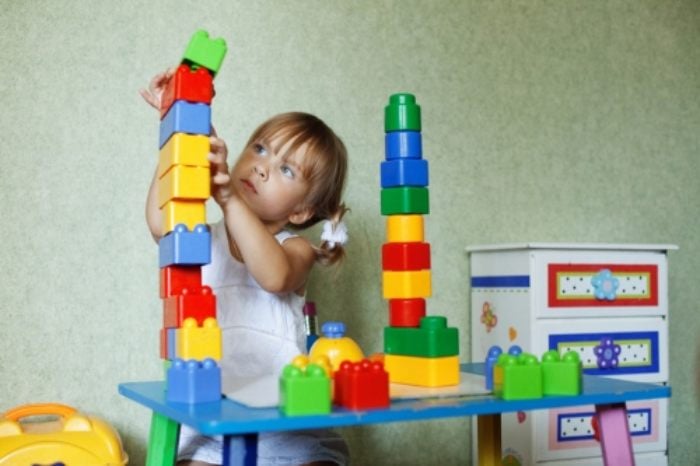 Construction is one of the best activities a child can do daily because it involves such a high level of thinking, creating and problem solving.
The toys or blocks must be joined together to make something, for a specific purpose. This takes planning and lots of careful consideration. As your child grows, their creations become more complex and technical.
Watching a child persevere while trying to figure out how to stop the bridge from collapsing or how to join two parts together is wonderful. You can see how hard they are thinking.
Construction also develops a child's fine motor and gross motor skills simultaneously.
The best toys are wooden blocks or planks, Lego, or constructions toys.
4. Free Drawing
Not one day should go by in a preschooler's life that they do not have a piece of paper and a wax crayon, pencil or paintbrush available.
Drawing is the earliest form of creative expression and is how your child "writes" when they are not yet able to, and also how they express themselves and how they view the world.
Free drawing is a wonderful emotional release for children and is an activity no child needs to be convinced to do at first. Give your toddler a crayon and they will immediately start to make their mark.
Note that free drawing means blank paper and your child's mind. Nothing else. Colouring books can be fun occasionally but provide no real educational value. Fancy art packs can be fun but also shouldn't replace real free drawing.
Drawing develops fine motor skills and is a pre-requisite to learning to write formally. It stimulates creativity, expression, imagination, thinking and concentration.
Drawing is also a regular conversation starter and vocabulary builder as children love to discuss their creations and what inspired them.
5. Cutting and Pasting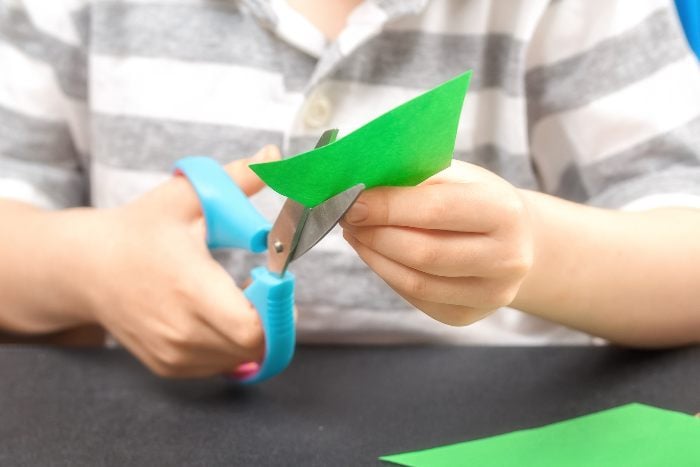 Cutting and pasting are great activities that develop fine motor skills as they require a lot of careful control.
When I taught the older grades (from 1 onwards) many children still struggled to control scissors properly and cut on a line. They lacked the ability to really control the paper and scissors, as well as to paste the papers where they wanted them.
Give your child lots of scrap paper and safe, blunt-nosed scissors and let them cut freely. Everything they cut does not need to have lines on it.
Starting with basic cutting activities such as snipping blank coloured paper, magazine paper or newspapers will develop scissor control. Later, introduce cutting along straight or wavy lines, or cutting out shapes and pictures.
Pasting also requires finger control as well as planning skills. Children learn to think about how they will space things on their page before beginning.
Planning skills are vital for the early grades and a lack of these skills are why many children need to attend occupational therapy sessions.
6. Free Play
The most important activity that your child should have full control over every day is their time to play freely.
Children need lots of time for free play, indoors and outdoors. They don't need every second of their day planned and they don't need to be going to multiple extra activities outside the home every afternoon.
Children under the age of 6 learn through play. If their playtime is limited, their learning is limited.
Take extra care to notice how much screen time your child has every day. Try not to reward with screen time – rather just build in a controlled amount every day.
Your child should not be exchanging real play for an online game. Be very strict with this. Play is vital for their success over the next 12 to 15 years of school. Screen time will not set them up for schooling success.
A screen will not develop your child's muscles, core strength and posture, concentration, thinking skills, visual and auditory perception, spatial perception, planning skills, listening skills, etc. Playing will.
7. Learning Rhymes and Songs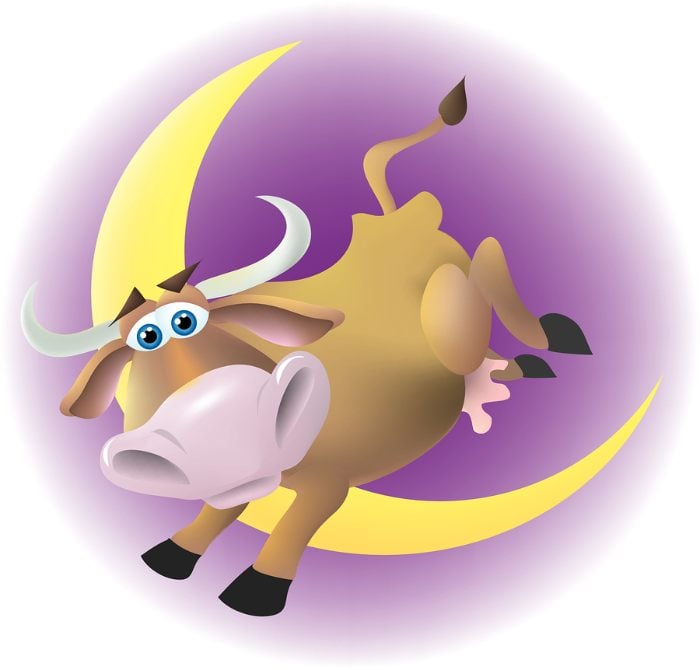 Reciting rhymes and songs may just appear fun but do you know how great these are for developing many skills?
Through these chants, children learn vocabulary, grammar and other speaking skills, listening skills, motor skills through finger rhymes and action rhymes, and most importantly, auditory perception.
Auditory perception is one of the most important developmental areas for a child. In order to learn to read, a child must have excellent auditory awareness, discrimination and memory skills. If these are poor, children struggle with various aspects of decoding words when reading.
Auditory perception includes rhyming, syllables, understanding of words, hearing particular sounds within words, blending sounds, etc.
Expose your child to finger rhymes, action rhymes, songs, poems and riddles. Learn new ones and repeat and memorize old ones.
8. Playdough
I have yet to meet a child who does not love playdough, plasticine, clay, slime or a similar substance.
I had playdough out every day in my classroom and some children would have spent all day playing with it if they could.
One of the best things about playdough is how positive the experience is. Not only is the substance therapeutic but it also provides a feeling of success as all children can create unique things with it. There is no right or wrong way to mould it and children always feel proud of their creations.
There are so many benefits of playdough.
It is excellent for finger strength, and if paired with cookie cutters, plastic knives and other tools, it can provide many opportunities to develop fine motor control.
Playdough also develops creativity, thinking skills, problem-solving and social skills, as many conversations have been witnessed around the playdough table.
Let your little one play with it and use what they make as a talking point. They will often be expressing their views on the world through their creations.
---
Would you like a year of done-for-you, ten-minute activities to teach your 3-5-year-old through play? Get your copy of the Learning Through Play Activity Pack for only $27.
Or shop for instantly downloadable and printable kids' activities and games. Get more info here.