The first 6 years of a child's life is the time when all the foundational skills are being developed. These are carried into the formal schooling years.
Read on to find out what the most important skills for preschoolers are and how parents and teachers can build them through play.
1. Visual Perception
Visual perception is the ability to interpret what the brain is seeing. This is a very important skill for learning to read, write and do mathematics and should be developed between the ages of 3 and 7.
Visual perception includes visual discrimination, visual memory, perception of shapes, and visual analysis and synthesis.
Try these kinds of activities:
Show your child 5 items, then cover them and ask your child to name the items (develops visual memory)
Play a picture memory game (get my printable set here) or Snap card game
Spot the differences in two similar pictures (develops visual discrimination)
Match, sort and categorize shapes, blocks, beads, etc.
Make a picture using basic shape cut-outs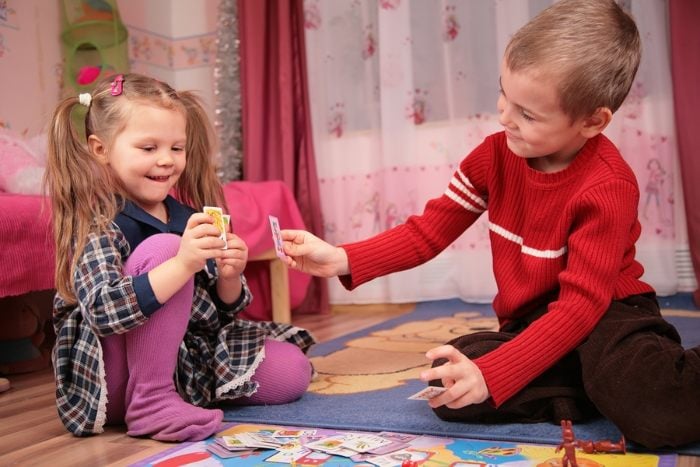 2. Auditory Perception
Auditory perception is the ability to interpret and attach meaning to sound. It is important for reading, spelling and language development.
Auditory perception includes auditory discrimination, auditory memory, auditory foreground-background perception, and auditory analysis and synthesis.
Try these kinds of activities, where the focus is on listening to specific sounds in words:
Learn lots of rhymes, poems and songs
Play games with rhyming words e.g. Do these two words rhyme? Which word doesn't fit from this list? (develops auditory discrimination)
Play "I went to the zoo and I saw a ____", each time adding a word to the list (develops auditory memory)
Play games with sounds in words e.g. What sound do you hear at the beginning of dog? or "I spy something that starts with a fff." (develops auditory awareness)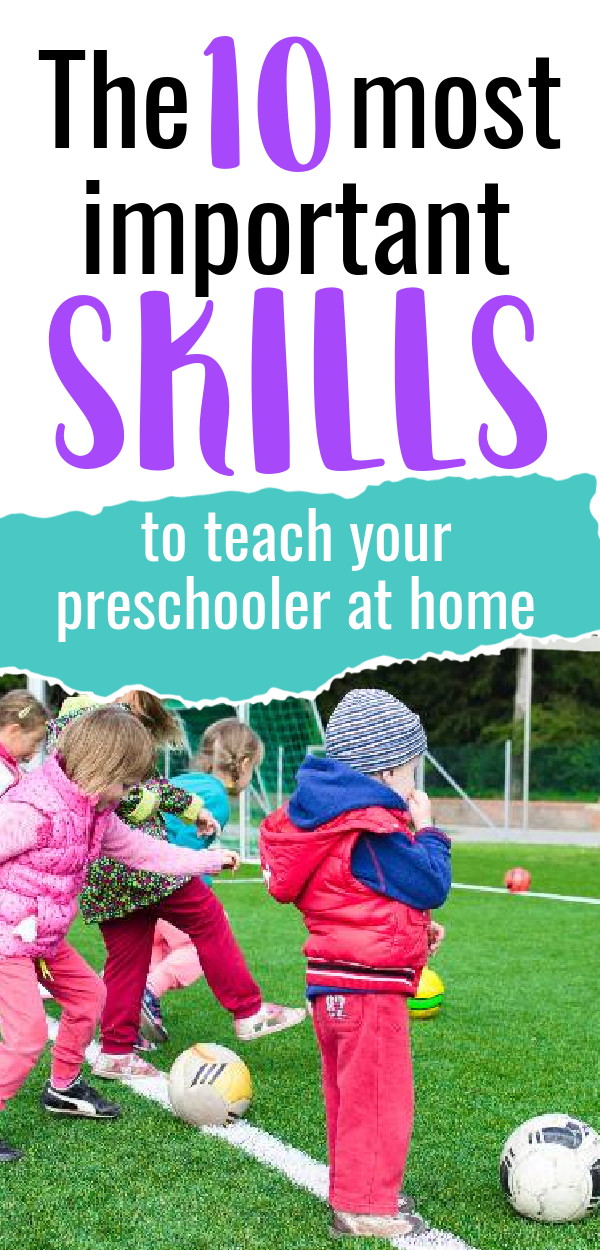 3. Listening Skills
This includes auditory perception, but also the ability to understand and follow instructions. Learning to listen is a very important skill, not just for learning to read, but for coping with all aspects of schooling.
Play games that focus on listening attentively for information:
Say a string of commands and ask your child to follow them all in order
Clap a sequence or make a series of sounds on a drum and ask your child to repeat it
Play a game where your child listens to you say a list of words and must say which doesn't fit (e.g. a list of animals with a fruit in the middle)
4. Speaking Skills
Language involves listening and speaking. Children must develop their speaking skills in order to learn to read and write, understand the world, convey information, socialize, express their feelings and play.
Well-developed auditory skills are a prerequisite for developing good speaking skills.
These activities develop speaking and language skills:
Talk to your child often to develop their speaking skills (grammar, vocab, etc.)
Discuss your child's day at school, events, friends, etc.
Chat about interesting topics often (e.g. sharks or how trees grow) and use a variety of new vocabulary
Ask your child many questions to elicit personal opinions
5. Gross Motor Skills
Children develop their large muscles before their small muscles. The first few years of a child's life should be packed with opportunities to develop these gross motor skills.
Examples of gross motor activities are:
Lots and lots of outdoor free play (especially on climbing frames)
Obstacle courses in the garden
Playing catching and chasing games
Action rhymes and songs
Games involving hopping, skipping or jumping
6. Fine Motor Skills
Fine motor activities build the coordination between the eyes and the small muscles in the fingers and hands. This is crucial for learning to write.
When preschoolers have well-developed fine motor skills they are able to cut, hold a pencil between the thumb, index and middle finger, dress themselves, begin to experiment with writing, and perform other important skills.
Offer these kinds of activities:
Art activities with varied tools and mediums (paint, chalk, wax crayons, big brushes, sponges, etc.)
Beading
Cutting, pasting and tearing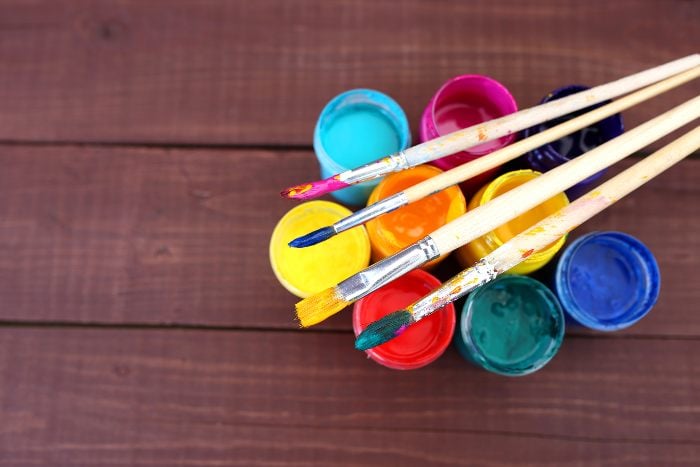 7. Creativity and Thinking Skills
Creativity is a vital skill that must be stimulated over time. It is not just about art, but also about thinking and problem solving, skills that are necessary throughout life.
A few examples of activities that encourage thinking are:
During storytime ask multiple questions to develop higher-order thinking skills, such as questions about predicting the outcome, how a character can solve a problem, what the action will result in (cause and effect), etc.
Play games that require solving problems or riddles
Build puzzles
8. Emergent Reading Skills
Before a child learns to read, they must learn important pre-reading skills such as rhyming, visual memory, print awareness, listening comprehension, letter knowledge and auditory perception (including phonological awareness).
These ideas will develop early reading skills:
Word awareness games (e.g. How many words can you hear in this sentence?)
Rhyming games (e.g. I spy something that rhymes with bat)
Syllable games (e.g. hop to the beats – syllables – in your name)
Sound games (e.g. it starts with "b" and ends with "each")
All the activities listed in the visual and auditory perception sections (above)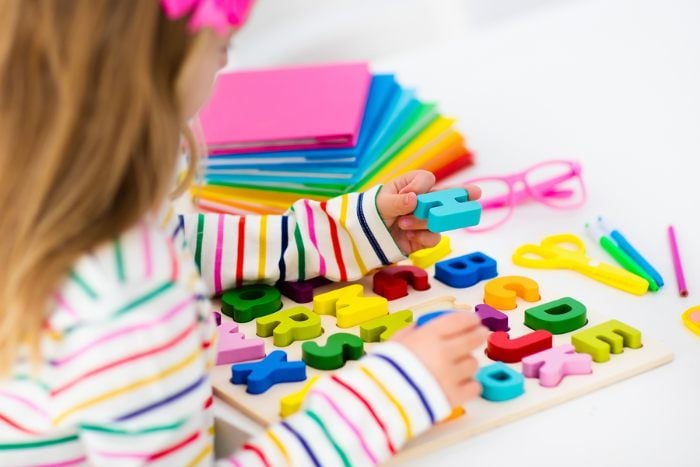 9. Emergent Mathematics Skills
Children begin developing pre-mathematical skills early on. These are skills such as an emerging number sense, and a concept of measurement, space and shape.
Offer these types of activities:
Play games such as Snakes and Ladders or other board games
Recite counting rhymes and songs (also those that go backward)
Play with containers in the sandpit and bath/water trough to develop number concept
Play games such as hopping through hula hoops, climbing up ladders, etc. to develop a sense of increasing/decreasing numbers
Play with lego and blocks (often) to develop a number concept and vocabulary (e.g. more, less, enough, equal, another one)
10.

Emergent Writing Skills
Emergent writing involves developing base skills such as visual perception, pencil grip, fine motor skills, patterning skills, and others.
These activities will help develop children's writing skills:
Allow opportunities for creative art daily (holding different utensils – brushes, pencils, crayons, etc., to develop finger strength)
Play finger rhymes (for finger control and strength)
Play with playdough (for finger control and strength)
Play with foam, rubber or wooden letters (letter recognition)
Make patterns in sand or large paper (e.g zig-zags, waves, lines, etc. – to mimic the strokes found in letters)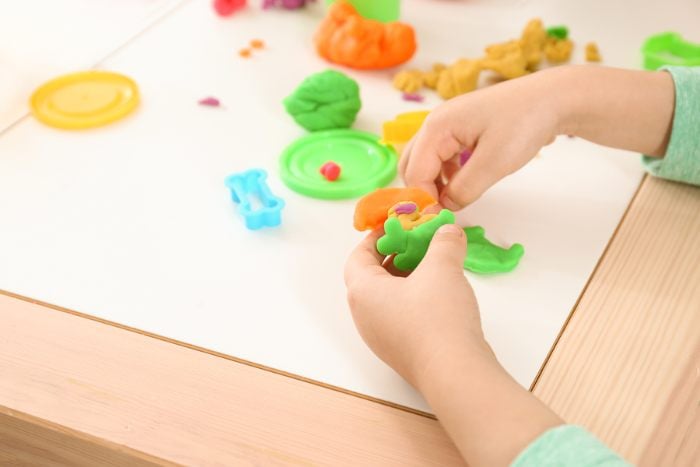 Many of the above activities will work on multiple skills simultaneously. This means these activities are great for your child's holistic development.
I hope you'll enjoy trying these activities with your kids!
---
Would you like a year of done-for-you, ten-minute activities to teach your 3-5-year-old through play? Get your copy of the Learning Through Play Activity Pack for only $27.